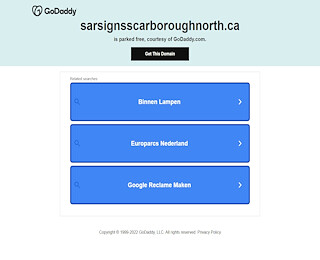 Get your shop noticed by putting up signs Scarborough. There are plenty of options to choose from, from window displays to monument signs. If your business stays open late into the night, it is best to invest in light boxes or neon lights to attract more customers. For more ideas, check out our catalogue on our website.
Signs are an important part of any marketing scheme. If you want to maximize your business' profitability, you must learn how to use different types of signage displays in a way that would attract more people into using your services and buying your products. Often overlooked, interior store signs Scarborough are crucial in in-store marketing. While it is true that neon lights, LED displays, monument signs, and light boxes draw people in, indoor signs are what keeps them lingering inside your store.
Signs Scarborough in the form of banners, posters, window graphics, and the like, also play a big part in attracting and drawing consumers in. Not only are they useful in promoting upcoming events, they also provide better information about the products and services that you offer. Signs even help maintain safety and security within your store, such as in the case of directional signs and glass window graphics. Frosted window graphics also add privacy to a store or an office, if you don't want your interiors exposed to outsiders. Other types of signs like wall graphics also add a great aesthetic quality to your store or building premises, without spending too much on interior decoration and other physical design elements.
SarSigns Scarborough North offers a long list of sign-making services to help you achieve marketing success using signs and graphics. The company has been helping businesses with their signage requirements for many years, being part of the largest sign franchise in the world. SarSigns Scarborough North specializes in banners, trade show displays, letterings, store signs, monument signs, large format prints, as well as vehicle wraps.
Signs Scarborough
Signarama Scarborough (North)
416-238-2751
2210 Markham Rd #5 Toronto, ON M1B 2W3
View Larger Map
Related Posts
Store signs Scarborough can significantly increase customers for your business. You can have your own logo posted to customized lettering of your shop's name. It might also be good to have your own tagline on your store sign. To get a free quote for a signage, fill up the form on our website.
If you want a classic sign for your business, opt for monument signs Scarborough. Monument signs are sure to last long and show the public that your business is solid and here to stay. It can also serve as focal point for your building or estate. If you want to get a free quote on signage, give us a call or visit our website.
We welcome your comments!