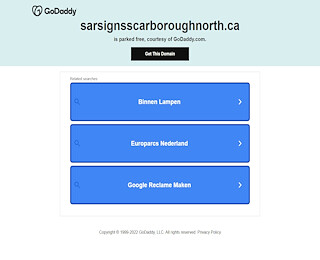 Get your shop noticed by putting up signs Scarborough. There are plenty of options to choose from, from window displays to monument signs. If your business stays open late into the night, it is best to invest in light boxes or neon lights to attract more customers. For more ideas, check out our catalogue on our website.
Signs are an important part of any marketing scheme. If you want to maximize your business' profitability, you must learn how to use different types of signage displays in a way that would attract more people into using your services and buying your products. Often overlooked, interior store signs Scarborough are crucial in in-store marketing. While it is true that neon lights, LED displays, monument signs, and light boxes draw people in, indoor signs are what keeps them lingering inside your store.
Signs Scarborough in the form of banners, posters, window graphics, and the like, also play a big part in attracting and drawing consumers in. Not only are they useful in promoting upcoming events, they also provide better information about the products and services that you offer. Signs even help maintain safety and security within your store, such as in the case of directional signs and glass window graphics. Frosted window graphics also add privacy to a store or an office, if you don't want your interiors exposed to outsiders. Other types of signs like wall graphics also add a great aesthetic quality to your store or building premises, without spending too much on interior decoration and other physical design elements.
SarSigns Scarborough North offers a long list of sign-making services to help you achieve marketing success using signs and graphics. The company has been helping businesses with their signage requirements for many years, being part of the largest sign franchise in the world. SarSigns Scarborough North specializes in banners, trade show displays, letterings, store signs, monument signs, large format prints, as well as vehicle wraps.
Signs Scarborough
Related Post
Store signs Scarborough can significantly increase customers for your business. You can have your own logo posted to customized lettering of your shop's name. It might also be good to have your own tagline on your store sign. To get a free quote for a signage, fill up the form on our website.   
A creatively designed, attractive, and catchy sign can make your store standout and set it apart from all other businesses offering the same products and services. Using store signs Scarborough is the most practical way to dress up your store and extend your branding through your building or establishment. They usher in customers by introducing your business and giving visitors a professional impression that will stay with them until they leave your premises and hopefully come back for more. Signs also serve as a silent salesperson, helping your customers get to what they need within your store, without requiring assistance. 
Store signs Scarborough come in a great variety of forms. They can either be mounted outside such as the storefront or the sides of the building or inside, in the form of banners, directional signs, and even floor signs and decals. Store signs are a huge component of a holistic marketing strategy. Including your business logo in every store sign reinforces your brand in the minds of every client that uses them. Signs can also be used to draw customers' attention to different promotions as well as to relay new information about your business, such as new product launches or details for a newly opened branch or franchise.
SarSigns Scarborough North is a leading provider of signage making services in Scarborough. The company is part of an even larger network of sign centers with more than 900 different worldwide locations. SarSigns Scarborough North is your local SIGNARAMA, providing quick access to all your signage needs.
If you want a classic sign for your business, opt for monument signs Scarborough. Monument signs are sure to last long and show the public that your business is solid and here to stay. It can also serve as focal point for your building or estate. If you want to get a free quote on signage, give us a call or visit our website.
More than making your store or building front look moneyed and professional, monument signs give your business identity. Most importantly, they direct your visitors and your clients right into your doorsteps. You might think that monument signs Scarborough are only for huge establishments, but if your own store or building calls for a good identifier or a distinguishable landmark that will make it easier for clients to locate your presence, then monument signs can truly be a great investment for your business. 
SarSigns Scarborough North provides you with a long list of sign options for your business. Monument signs Scarborough are only among the company's specialties, offering reliable design, manufacturing, installation, and even maintenance services for your storefront sign. SarSigns Scarborough North boasts more than 25 years of experience in creating signs and related products that last.
Monument signs serve as landmarks that help people locate and remember your business. Installing this kind of business sign gives your establishment better visibility and enhances your business' image. It creates a memorable impression especially on first-time visitors. A well-maintained monument sign also makes adds an inviting element to your establishment, which is why it is a great tool for promoting your company or organization's image. Whether you want to impress clients or simply add an interesting look to your building, a monument sign is the perfect addition to any storefront or even a wide courtyard or lobby area, extending your business' identity to visitors and passersby.
Signarama Scarborough (North)
416-238-2751
2210 Markham Rd #5 Toronto, ON M1B 2W3
View Larger Map
We welcome your comments!